Fault code
Scanning and Clearing.
Service and Fault light Resets.
Diagnostics and Data Print
Outs.
Vehicle Full System
Reports.
Vehicle Fault Code Scanning.
Using the latest Snap On equipment with up to date current software release, I can scan your car's OBD ( On Board Diagnostics ) systems for diagnostic reporting of any faults. At the same time, codes can be cleared and warning lights switched off, including ABS and DPF lights. You will receive a full printed report detailing systems scanned and any faults present. Please note that switching off a warning light will not remove the fault
Vehicle Diagnostic
Fault Code Scans
Contact me on
07831 403131
Code  Scanning  
and  Code Clearing.
Service Light Re-sets.    
Full Function Diagnostics.
Pre / Post Scan Vehicle System Reports.
Printed out Data Reports.
All done using the latest Snap-On equipment and up to date software.
Over 40 years Engineering Experience.
Recently, more and more people are doing their own vehicle repairs and maintenance due to the high cost of main dealers and in some cases even the smaller garages.
However, manufacturers have tried over the years to make home repairs more difficult with the addition of fault lights, on board diagnostic systems and such.
Some of the cheaper low end code scanners are just that, cheap, and a lot of the time they don't work or are very vague. That is where you need to get a professional to scan the vehicle system for fault codes in order for you to be more accurate with diagnosis and reduce repair costs by replacing the correct part first time instead of perhaps a series of parts that a cheap scanner might suggest are at fault.
Many smaller garages charge 40 to 50 pounds just for a scan to tell you a fault.
I use the latest high end scanning equipment with the very latest up to date software.
Why get a printout ?
If you just want a fault scan to find the problem so you can fix it then you probably don't need the print out, but, it can be very usefull. Especially if you plan to sell the vehicle. You can then get a pre repair and post repair scan. This proves you have repaired it and the car is showing no faults at the time of the scan. It is also at this point that any service light or warning light can be reset for you .
I am currently  offering these services during evenings and weekends , as other engineering commitments keep my busy during weekdays.
How much does it cost ?
A Full system scan at my workshop costs just £15
( small additional cost for mobile service )
THIS INCLUDES A PRINTED REPORT
using Snap On Shop Steam Connect
This service is available 7 days and evenings per week.
07831 403131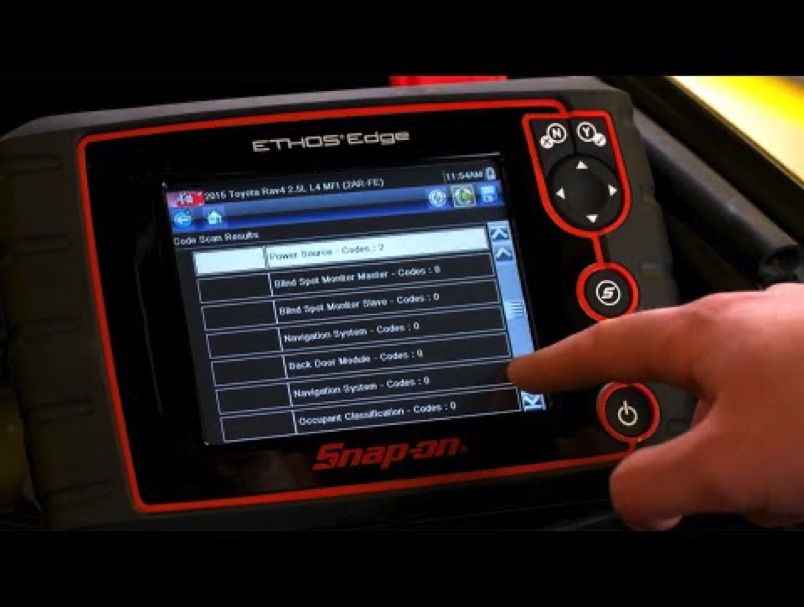 Now offering a mobile engineering service including fault code scans. Please get in touch for details.